Men's Health Clinic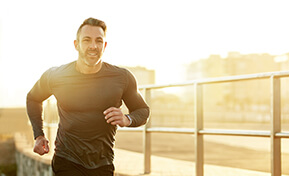 At North Texas Preferred Health Partners, we are committed to promoting men's health and the practices that support your goals.
Annual Physicals
Annual physical/wellness examinations are vital to men's health. These visits are important for early identification of risk factors, or anomalies, that may have a significant impact on your future health. In addition, a wellness visit is a good time to review lifestyle habits, set up appropriate disease prevention services and age-appropriate vaccinations. This is also an ideal time for you and your doctor to discuss specific health issues, specific to men, such as prostate cancer screening, prostate enlargement, erectile dysfunction, and testosterone deficiency. Many of the diseases that affect men can be prevented by healthy lifestyle habits. Some of these habits include healthy diet and consistent exercise, avoidance of smoking, keeping alcohol consumption to two or less per day, and reduction of stress.
Top Level Care
Studies have shown that a high percentage of men wait, if possible, to see a physician. This may be attributed to just seeing if a condition will improve, trying to fit it into our busy work and family schedules, or simply just not wanting to have our personal space invaded. At North Texas Preferred Health Partners, we would like to reverse that trend to make sure that our male patients receive top level care.
To learn more about our Concierge Medicine practice, please visit To Join.