Your living space isn't the only area that needs a spring cleaning. On top of cleaning and organizing your living surroundings, the changing of the season is also a great time to focus on how to declutter your mental and physical health.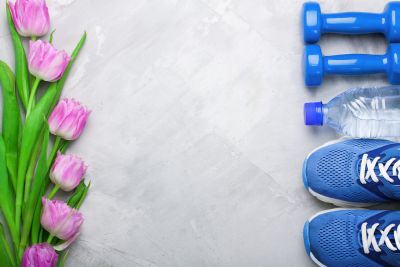 Clean out your pantry and fridge.


This task can not only help you sort through expired or rotten foods, but also allow you to create a fresh start with your diet. Fitbit offers some fridge organization tips to help with positive eating habits, including meal prep sections and easy-to-grab veggie bags.

Organize your home office.

The pandemic shifted the office experience for a majority of people. Take a look at your office space and try to find a home for everything. Add in soothing colors or plants to give yourself something different than your computer screen to look at.

Add physical movement into your day.

Daily workouts don't have to be intense or stressful. Taking a walk around the neighborhood or choosing the stairs over the elevator can help move your body.

Manifest positive energy.

Doing small things for others and practicing gratitude are just a few ways you can create positive energy for your day. Lifehack has simple ways to build and maintain this energy.

Cook up new recipes.

Eating healthy can be fun if you curate a flavor profile that aligns to your cravings. These healthy comfort food recipes from Cookie + Kate can satisfy your tastebuds while maintaining a healthy diet.