Teleheath Visits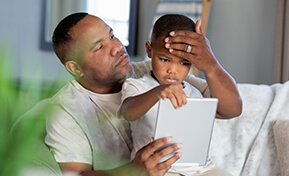 NTPHP is proud to offer Teleheath visits via smartphone video calls, the Healow mobile app, or online through your computer. If you are new to Healow, our experienced and well trained staff would be happy to guide you through use and setup.
First, let's define what "Healow" means. It stands for health online wellness. So this is an evolving concept in the world of virtual medical care. It is expected that we are only seeing the beginning of a new norm that will become a standard protocol for dealing with situations such as the coronavirus.
With our Healow Telehealth solution you can connect to your doctor via Healow TeleVisits, getting a safe and secure way to connect to your doctor remotely, via video and audio connection either on your smartphone or your computer. Immediate access to manage important information, including labs, medications, allergies and much more. Having access to this information puts YOU in control of your health. Your complete health record at your fingertips through a secure app that helps you manage what's important - the health of you and your family!
What does Healow TeleVisits offer?
Patient visits are conducted either through a smartphone app or computer.
The patient logs into the Healow app on their phone or computer, at which time, video conferencing becomes active (not mandatory).
The interface has some useful features such as image capture to take pictures of a bruise or rash.
This visit is not recorded and the chat is not saved, only the questionnaire and vitals are saved.
The patient can complete and enter vitals.
Covered by most insurance
To learn more about our Concierge Medicine practice, please visit To Join.