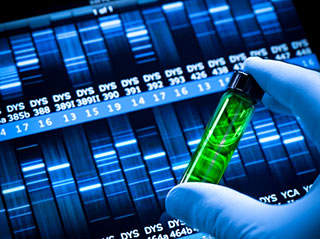 While history and physical are the most important parts of your visit, many times additional testing will be needed. Screening and diagnostic testing help your personal physician define your risk of developing illness, confirm a suspected diagnosis or monitor the status of your already diagnosed medical problems.
Preferred Health Partners offers a variety of testing in the office for your convenience*.
In office blood draws for standard and specialized testing.
Comprehensive body composition analysis to understand make-up of body and proportion of fat, protein, minerals and water. We utilize this machine to help set fitness goals and track the progress of your fitness and weight loss plans, which does not always show in the traditional scale.
Comprehensive cardiovascular assessment through lab analysis.
In office testing, including electrocardiogram to detect heart problems and monitor the heart's status, spirometry to assess how well the lungs work, doppler scan of veins and arteries to assess blood flow within upper and lower extremities, echocardiogram which uses sound waves to produce images of the heart's valves and chambers to evaluate the pumping action of the heart, stress echocardiogram which combines the echocardiogram with exercise to further evaluate heart's performance under stress, and bone density to measure the strength of bones.
In close proximity to our office locations, we have access to comprehensive specialized radiology testing at local trusted imaging facilities for CT scanning, MRI scanning, digital radiology and fluoroscopy for routine x-rays and barium studies. In addition, our patients can receive digital diagnostic and screening mammography, 3D mammography, breast ultrasound, breast MRI imaging, stereotactic and ultrasound guided breast biopsy, positron emission mammography, and bone density testing. When indicated, we also refer patients for coronary artery calcium testing and for current and prior smokers, lung cancer screening program for low dose chest CT scanning.
Learn more about our Concierge Medicine program.
*Not all services are available at all locations.