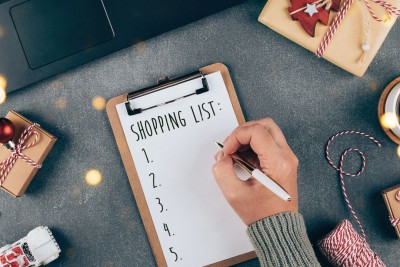 The holiday season can be overstimulating for some and lonely for others. During the next few months, we want to remind everyone to slow down (when possible) and enjoy the time spent with family, friends, pets, or just taking time for yourself. Below are ways to manage your stress during this time to make the most of the season:
Focus inward and recognize your feelings. Sometimes the hustle and bustle of the season can lead to a mix of feelings. Happiness one day and sadness or anxiety the next. Remember that it is ok to feel your feelings and acknowledge when you may need to take some time for yourself.
Reach out. If you are feeling lonely or isolated, seek out family, community, or social events to connect with fellow humans. Dr. Reddy from our Dallas office reminds us that taking time to connect with others can activate more beneficial processes, such as the release of oxytocin, which lowers cortisol and reduces pain.
Make a list (and check it twice if needed). Be realistic with your planning and goals these next few months. As families grow and change, so can traditions and rituals. Don't put too much pressure on yourself to make things 'perfect', and abide by your budget and time management. Make it work for you.
Set aside 30 minutes a day for mental or physical health. Get outside and take a walk, add in extra steps while holiday shopping by not taking the escalator, start your morning with a healthy breakfast, or take time to meditate.