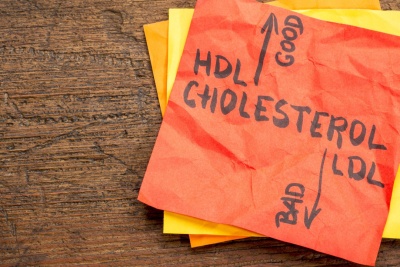 So often we focus on our physical health, but have you checked your blood or cholesterol levels lately? September is National Cholesterol Education Month and we want to break down some common myths and misunderstandings about your cholesterol levels with the help of the CDC.
MYTH: You don't have to have your cholesterol checked until you're over 50.
TRUTH: Cholesterol should be checked starting early in life—even children and adolescents should have their cholesterol checked. Cholesterol testing should be done every 5 years for people age 20 or older who are at low risk for cardiovascular disease.
MYTH: Foods that are high in cholesterol lead to high cholesterol.
TRUTH: While complicated, this isn't necessarily true. Saturated fats can make your cholesterol numbers higher, so it's best to choose foods that are lower in saturated fats. Foods made from animals, including red meat, butter, and cheese, have a lot of saturated fats.
MYTH: I can't change my cholesterol levels.
TRUTH: Many people can achieve good cholesterol levels by making healthy food choices and getting enough physical activity, some people may also need medicines called statins to lower their cholesterol levels.
If you're looking to make a diet or lifestyle change to manage your cholesterol levels, our Registered Dietitians can assist you with key areas for your health and your life.