What is Concierge Medicine?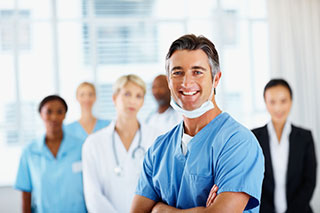 Concierge medicine or retainer medicine is a primary healthcare model constructed to provide personalized care.
Our concierge physicians have a limited number of patients. That allows them to dedicate the time necessary to individualize the care we provide, rather than deliver care subject to insurance restrictions and requirements.
We aim to deliver personalized quality health care that is tailored to each individual patient's needs, schedule and life situation.
24/7 Physician Access
We schedule office visits during traditional office hours Monday through Friday to meet your needs. Our physicians are also available 24 hours per day, 7 days per week, by phone or email to assist you should a need arise after office hours.
In our concierge practice, your insurance is still used as in a traditional practice. The yearly concierge retainer fee is paid for noncovered services (that is, services not covered by insurance plans or Medicare). Visit our FAQ page for more related information.
Our concierge practice enables a 24/7 connection with your personal physician by email or telephone, short or no wait time for appointments, office visits that can last longer to address patient education in a less hurried environment, as well as a comfortable waiting room with complimentary coffee, water and healthy snacks.
Our concierge medicine practice assists with referrals to other specialists and healthcare providers and provides guidance to help patients navigate the complicated healthcare environment. We offer in office body composition analysis. Our staff provides reminders to keep you on track with your basic age appropriate testing such as mammogram, pap smear, colonoscopy and vaccines.
Individualized Approach to Health Care
We believe in taking an individualized approach to health care to help our patients stay healthy and reach their healthcare goals.
Schedule an appointment to meet one of our concierge physicians to find out more. Come experience lifelong healthcare, designed expressly for you.