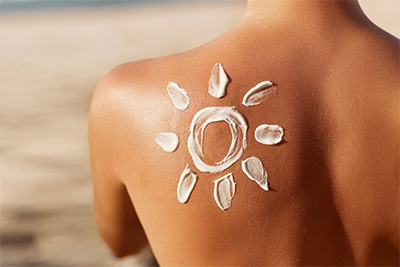 Sunscreen is a summer bag staple, but do you know what's in your sunscreen and how to properly use it? According to the FDA, all sunscreens protect against sunburns, but only those that are broad spectrum have been shown to also reduce the risk of skin cancer and early skin aging caused by the sun when used as directed with other sun protection measures. It is also important to note that people of all skin colors are potentially at risk for sun burns and other harmful effects from the sun's rays.
Here are some tips that will help you pick out the best sunscreen for optimum sun protection from the FDA and Everyday Health:
Products that pass the FDA's broad-spectrum requirements can be labeled "broad spectrum."
Sunscreens that are not broad spectrum or that lack an SPF of at least 15 must carry a warning: "Skin Cancer/Skin Aging Alert: Spending time in the sun increases your risk of skin cancer and early skin aging. This product has been shown only to help prevent sunburn, not skin cancer or early skin aging."
Water resistance claims, for 40 or 80 minutes, tell how much time you can expect to get the labeled SPF-level of protection while swimming or sweating.
Manufacturers may not make claims that their sunscreens are "waterproof" or "sweat proof."
Products may not be identified as "sunblocks" or claim instant protection or protection for more than two hours without reapplying.
Learn the difference between chemical and mineral sunscreens and which one would work best for and your family
Along with using sunblock, it is also important to wear wide brimmed hats and choose sunglasses with a UV400 rating or "100% UV protection" on the label. Be sure to spend some time in the shade on a hot day and wear clothing to protect your skin when applicable.