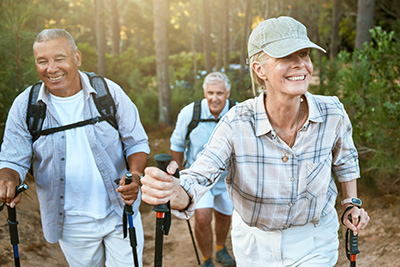 Healthy Aging
September is Healthy Aging Month – and we think that's a great time to celebrate how far you've come and look forward to where you want to go. It's never too late to find a new career, passion, or hobby.
---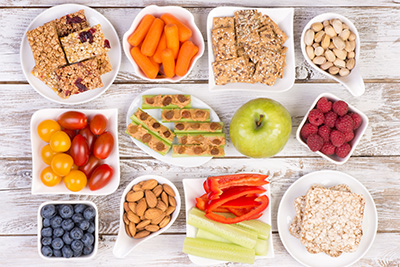 Healthy Snacks
Whether you're getting ready to go back to the office or get your family prepared for back to school season, it's always helpful to keep healthy snacks around to make it easier to stick to a healthy lifestyle.
---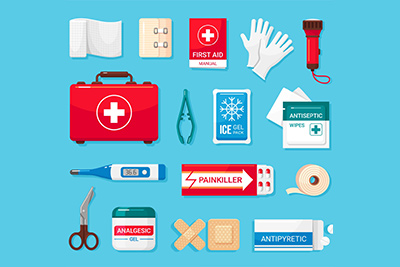 Be Prepared For Summer Fun!
The summer months are finally upon us, and so are the exciting travel plans! Whether you're traveling within the state, country, or international, it is always important to prioritize your health. Packing your own first-aid kit is a great way to prepare for any mild illness or injuries that may come your way.
---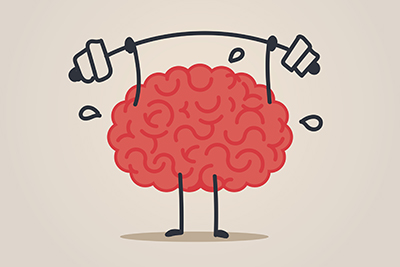 Protecting Your Mind as You Age
When working with patients to control cardiovascular disease risk factors such as hypertension and high cholesterol, I find most people are more concerned with preventing a stroke than a heart attack. This is understandable. Our brain is responsible for so much of what makes life meaningful—talking, thinking, remembering, moving, feeling. Indeed, the brain is essential to who we are.
---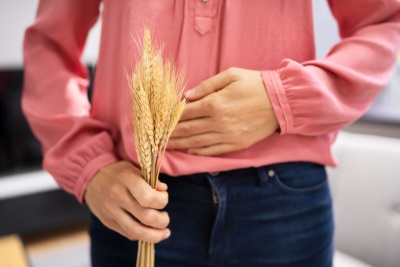 Celiac Disease Awareness
May is Celiac Disease Awareness month and our Certified Registered Dietitians are here to provide some clarity about gluten and how it affects people with Celiac disease. Celiac disease can develop at any age and if left untreated, can pose complications such as anemia, infertility issues, failure to thrive, vitamin deficiencies, and osteoporosis.
---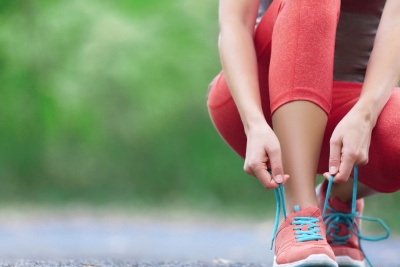 Spring Into a New Exercise Routine
Warmer weather and fresh air are around the corner as Spring arrives! The beginning of a new season is a great time to jump start a new fitness routine. Small steps can lead to big changes and we're here to motivate you to start the journey.
---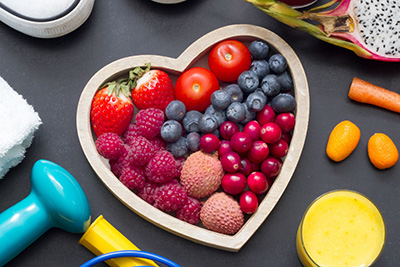 A Heart Healthy February
February is American Heart Month and you can celebrate a healthy heart all month long. From heart pumping workouts to a diet strong in vegetables and protein-rich foods, we are here to guide you through small steps you can take to increase you heart health.
---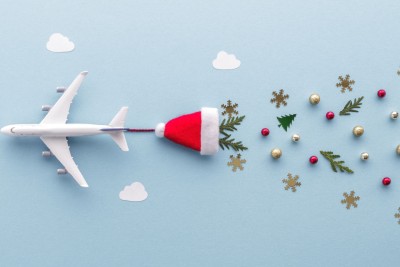 Stay Healthy While Traveling This Holiday Season
One of the busiest travel months of the year is upon us. The excitement of visiting family and friends is palpable as people jump on planes, trains, and automobiles for a few days spent with their loved ones. You don't have to sacrifice your healthy routine while traveling this season with these helpful tips.
---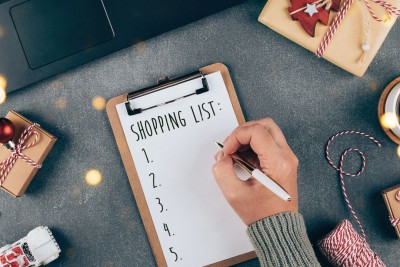 Wishing You a Stress-less Holiday Season
The holiday season can be overstimulating for some and lonely for others. During the next few months, we want to remind everyone to slow down (when possible) and enjoy the time spent with family, friends, pets, or just taking time for yourself.
---
A Super Delicious Day of Super Foods
The changing of the seasons can also be a great time to add small changes to your diet. One of our favorite parts of fall are the super foods that come along with the season. How can you integrate these foods into your daily diet? Below is an easy example of how to make your day just a bit more 'super'.
---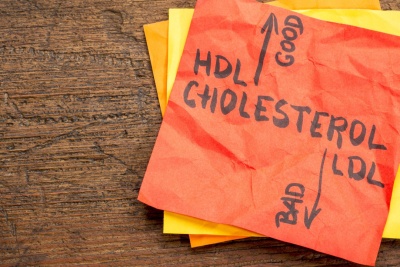 Cholesterol Myths and Truths
So often we focus on our physical health, but have you checked your blood or cholesterol levels lately? September is National Cholesterol Education Month and...
---
Cooling Down in the Dog Days of Summer
Staying cool and hydrated in extreme heat is vital to keeping yourself healthy. While continuously drinking water during the day is a given...
---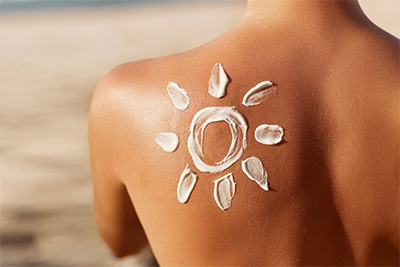 Sunblock Do's and Don'ts
Sunscreen is a summer bag staple, but do you know what's in your sunscreen and how to properly use it? According to the FDA, all sunscreens protect against sunburns, but only those that are broad spectrum have been shown to also reduce the risk of skin cancer and early skin aging caused by the sun when used as directed with other sun protection measures. It is also important to note that people of all skin colors are potentially at risk for sun burns and other harmful effects from the sun's rays.
---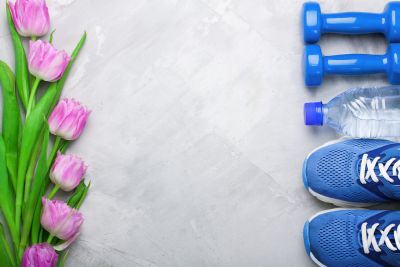 Spring Clean Your Health Routine
Your living space isn't the only area that needs a spring cleaning. On top of cleaning and organizing your living surroundings, the changing of the season is also a great time to focus on how to declutter your mental and physical health.
---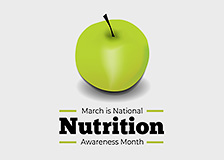 National Nutrition Month Tips From Our Certified Registered Dietitians
---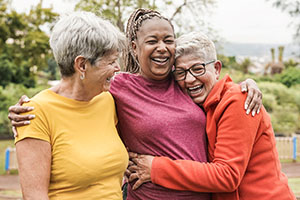 Connection, Purpose and the Heart
Did you know that positive social connection and finding purpose in life are good for the heart? One large meta-analysis of over 300,000 individuals followed for an average of 7 years found that people with healthy and supportive relationships had a 50% increased likelihood of survival compared to those with insufficient social relationships.
---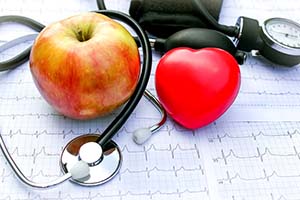 The Health of Your Heart
The leading cause of death in our country is heart disease. While this number is slowly declining due to efforts in preventive care and a focus on healthier living, the numbers remain staggering. At your next doctor's visit, two important items should be discussed: identify (and address) your risk factors and determine if any cardiac testing is necessary.
---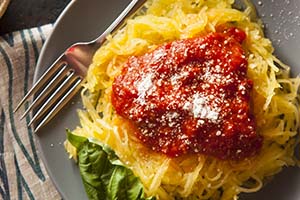 A Healthy You for 2022
A change in your diet and exercise routine is always top of mind with the new year around the corner. While healthy eating and a steady exercise routine is always important, we wanted to provide a few tips to help you make lifestyle changes instead of short-term resolutions
---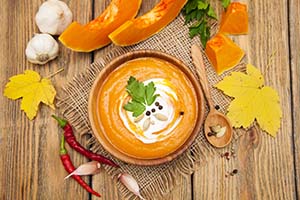 Squash Bad Eating Habits this Holiday Season with Winter Superfoods
Eating between November through January can be tough for some. There are holiday parties and family gatherings that tend to revolve around food. Not only that, but as we near winter, the temperatures drop and the chances of getting sick from colds can increase.
---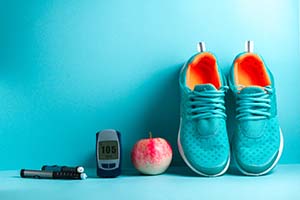 American Diabetes Month
More than 88 million Americans have prediabetes and 34 million have been diagnosed with diabetes. With November being American Diabetes Awareness month, it's a great time to learn more about diabetes prevention and tools to control the disease.
---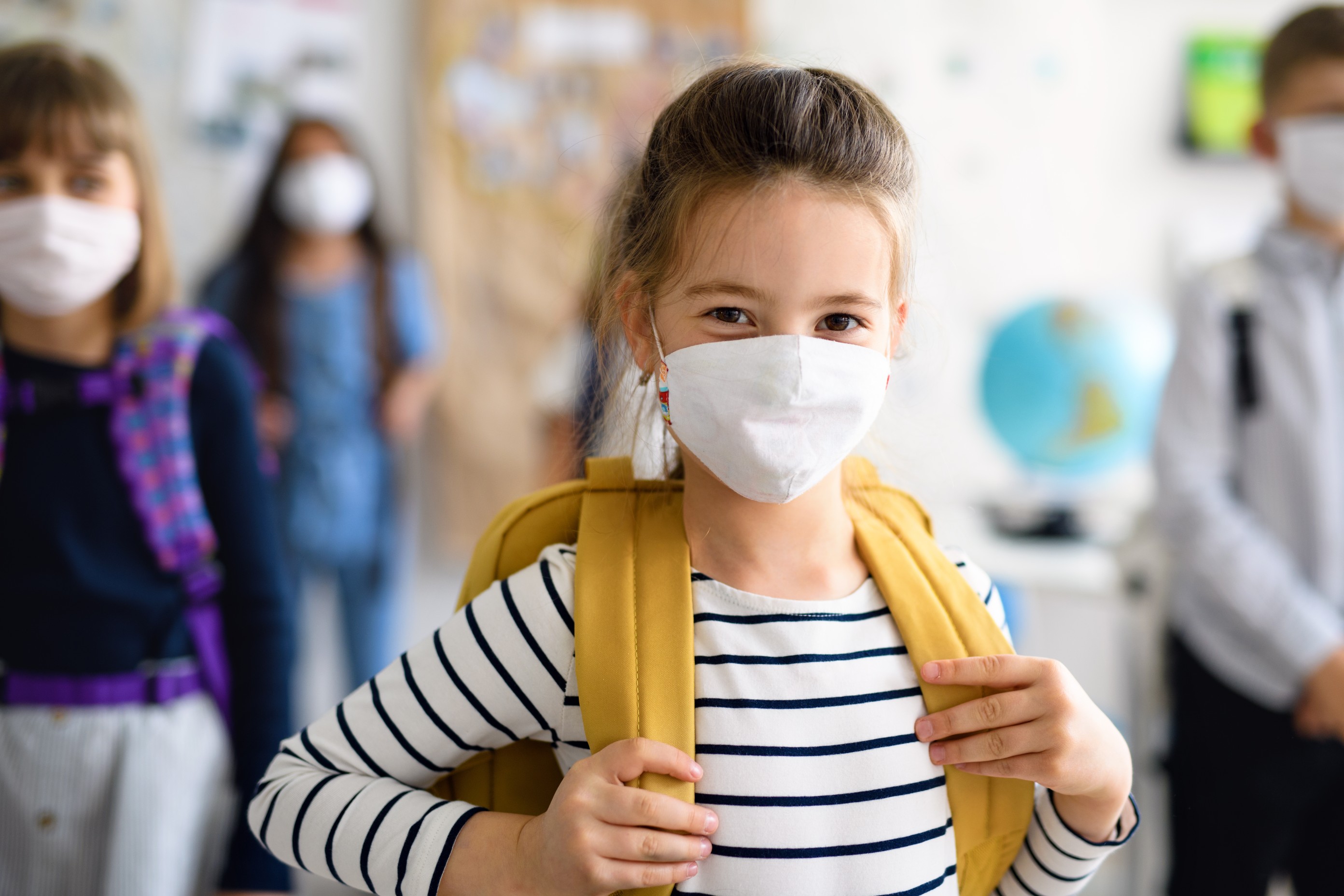 Back to School Mask Health
School is finally back in session for students across Texas, and most are required to wear face masks this year. Life can be chaotic enough for parents trying to keep their child's school day routine in order, so here are some tips for face mask regulations.
---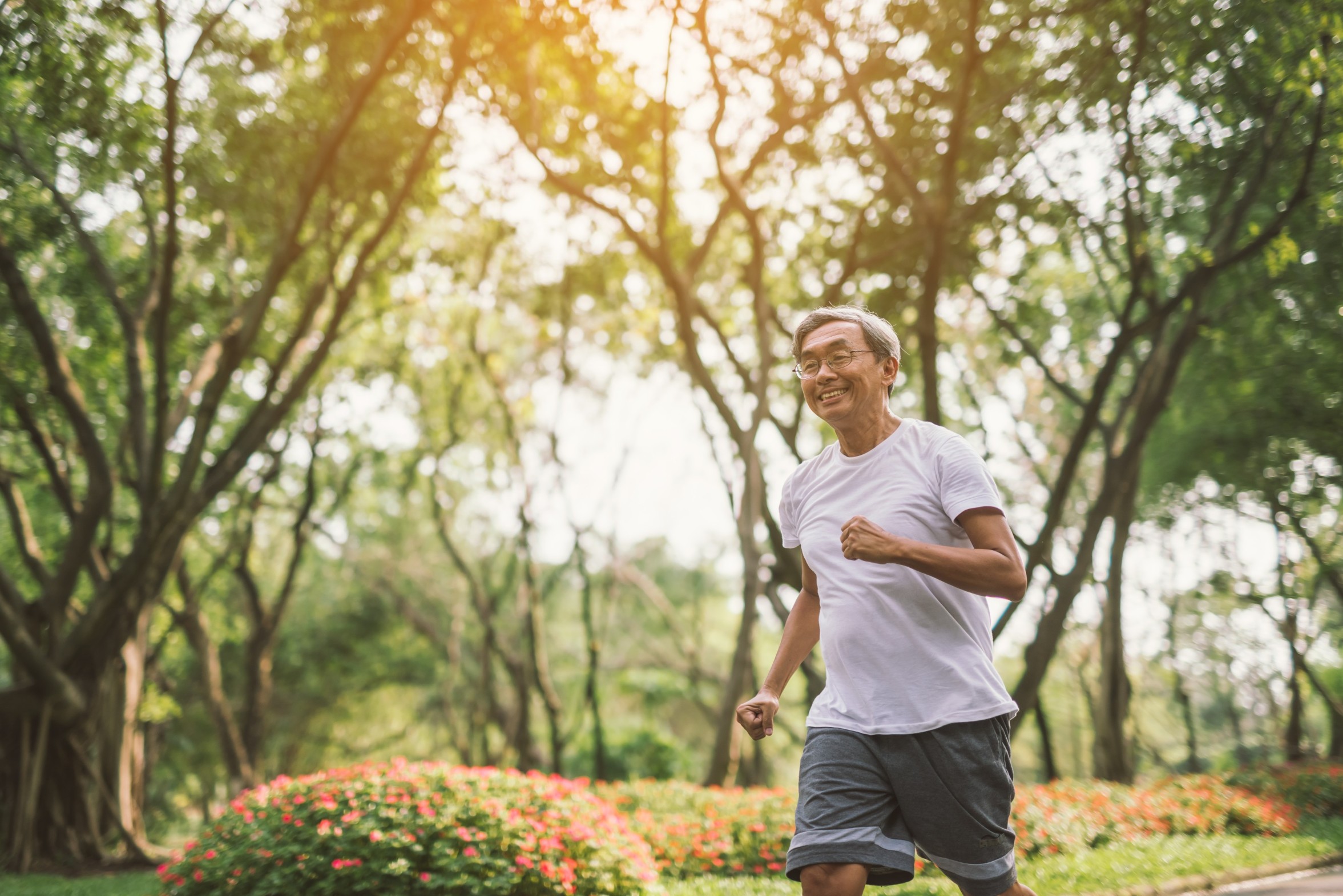 Take Control of Your Prostate Health
The prostate is notorious for causing problems as men age. With Prostate Cancer Awareness Month coming up in September, now is a good time for men to check in with their health and prostate screenings.
---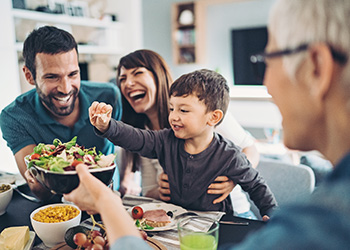 Nutrition Updates Making Nutrition a Priority During a Pandemic
Healthy eating is especially important for keeping your immune system in top condition. These current safety measures and the need to stay in place present a perfect time to protect and improve your health...
---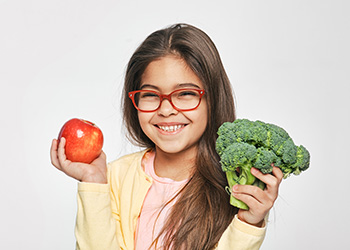 Create a Healthy Routine for Your Family
Kids Eat Right Month, an initiative of the Academy Foundation's Kids Eat Right program, is celebrated each August and emphasizes the importance of families knowing how to shop smart, cook healthy and eat right...
---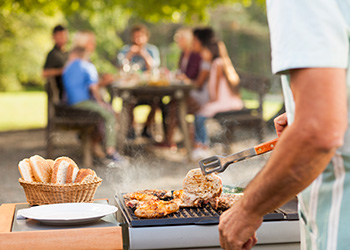 Healthy Grilling for Summer
As it is starting to warm up outside it's time to enjoy outdoor activities! It is a wonderful time to think about cooking and grilling with friends and family. There are the traditional grilling favorites of hamburgers and hot dogs...
---
6 Tips On How To Boost Your Mood With Nutrition
Eat consistently: Aim to eat every 3-5 hours to prevent a drop in blood sugar. A drop in blood sugar can lead you to feel tired or sluggish...
---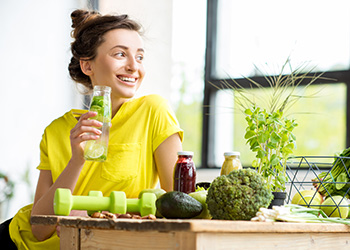 Are You Spring Break Ready?
Double your vegetable intake and cut carbohydrates in half: Cutting back on starchy carbs (bread, pasta, rice, potatoes, cereal, crackers), and replacing them with vegetables helps you cut calories without cutting portion sizes, allowing you to feel full on fewer calories....
---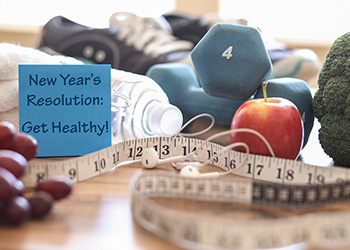 7 Steps to Revamp Your New Years Resolution
Make a SMART Goal, Be Prepared for Slip Ups, Have Accountability, Pick a Realistic Start Date, Avoid Creating a List of Goals, Congratulate Yourself for Each Success, Have a Daily Reminder, etc.
---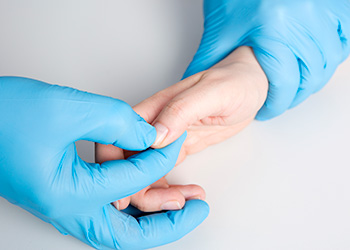 Nail Clues of Disease and Health
Say the words "skin cancer," and the most serious form, melanoma, is likely the first thing to come to mind. Melanoma is responsible for the vast majority of skin cancer–related deaths but accounts for only 1 percent of all skin cancers diagnosed.
---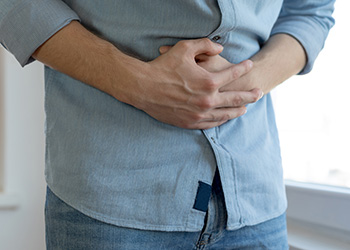 Food Poisoning
Sooner or later, every primary care physician will get a call from a patient who says something like, "Doc, I think I ate something bad. I've been sick for 3 days and I'm not getting better."